Bienvenue chez Eton Diffusion - La Librairie des Langues.
De nombreux autres titres disponibles : Nous consulter!
Dernières Actualités d'Eton Diffusion
VENDREDI 09 AVRIL 2021 |
---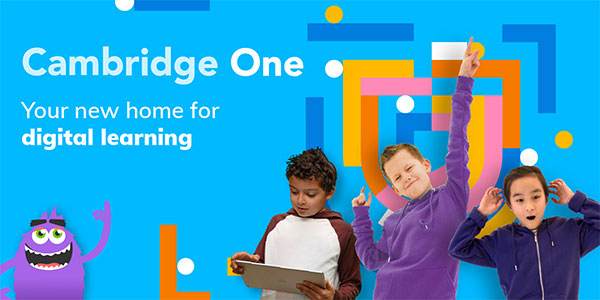 A few weeks ago, Cambridge University Press launched Cambridge One, a digital intuitive platform for learners and teachers of the English language, which is complimentary to the numerious pedadogic materials which Eton is capable of supplying from Cambridge.
Their new digital offering supports and enables the Better Learning experience, a simple approach where insights gained from research help shape content that drives results. Cambridge One is a vehicle for delivering that promise in the digital world through experiences such as Practice Extra, Presentation Plus or Test Generator.
---
---
---